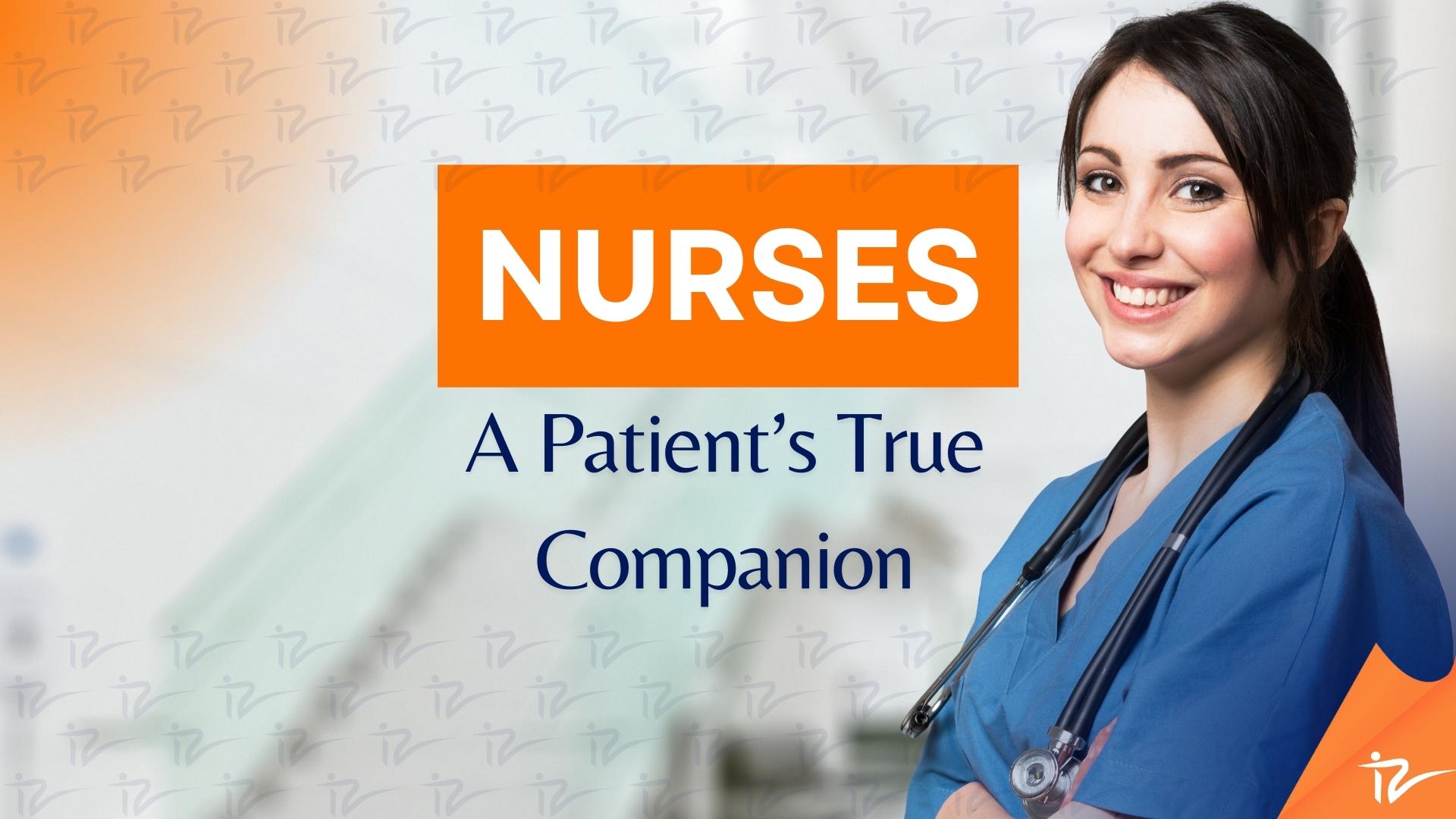 "Nursing is one of the fine arts, almost "the finest of the fine arts," as said by Florence Nightingale, founder of modern nursing.
Nursing is not a job; it is a service. The relationship with each patient is vital, which is why it's important for every RN to take action to improve patient care and overall experience.
In some scenarios, it's obvious why the nurse-patient relationship is critical. In a long-term healthcare setting, such as a nursing home or hospital ward that treats chronically ill patients, your relationship with those you treat is important because you may be working with the same patients for days, weeks, or even months.
But positive nurse-patient relationships aren't something only some RNs need to worry about. Here are three reasons they're important in every healthcare setting:
Caregivers and Guardians
Taking time, even a few minutes, to develop a relationship with your patient helps them know someone cares. This makes the ailing patient generate the feeling of wanting and needing, boosting their trust in the healthcare team around them. It can relieve some of the stress inherent in seeking any type of medical treatment. They set an example of compassion, commitment to patient care, and diligent and thoughtful hospital administration.
Excellent follow-up
A registered nurse from Chicago claimed a good nurse-patient relationship helps patients engage more with their own healthcare, and that can lead to better outcomes in treatment and with follow-up. "Good nurses are very relational and supportive and provide education with every interaction with patients," says the RN. "When a nurse really cares, the patient will be more engaged." They know that someone cares for their welfare, and there will be ongoing accountability and a resource for questions or concerns. "It always helps to have a third-party present when doctors see patients today as the encounter is often very quick," she says. "Patients forget to ask important questions or misunderstand instructions regarding the treatment plan."
When a good nurse-patient relationship is present, individuals are more likely to reach out with questions later or ask for help with medication compliance and other critical follow-up requirements.
A cordial and positive relationship
A study published this year notes that patient care itself isn't the only beneficiary of good nurse-patient relationships. When clinicians can respond to a patient's emotions and unmet needs in the most appropriate manner, a range of key performance indicators are impacted in a positive way.
Research notes, for example, that therapeutic interpersonal relationships between clinicians and their patients have implications for length of stay in hospital environments and cost burdens. Registered nurses probably won't be amazed to hear that nurse-patient relationships are important. But you might not realize how critical they are, even in settings where you only see patients for a few minutes at a time.
Remember to operate with empathy, kindness, and honesty to foster a relationship that improves overall patient care. If you find yourself possessing all the eligible IQ and EQ traits of a nurse, join the community. Where talent meets opportunity, Integrated Resources, Inc. provides the best job solution with an easy and hassle-free job solution.
As it is well said, "Let no one ever come to you without leaving better and happier." Mother Teresa Nurse, we are truly grateful to you!