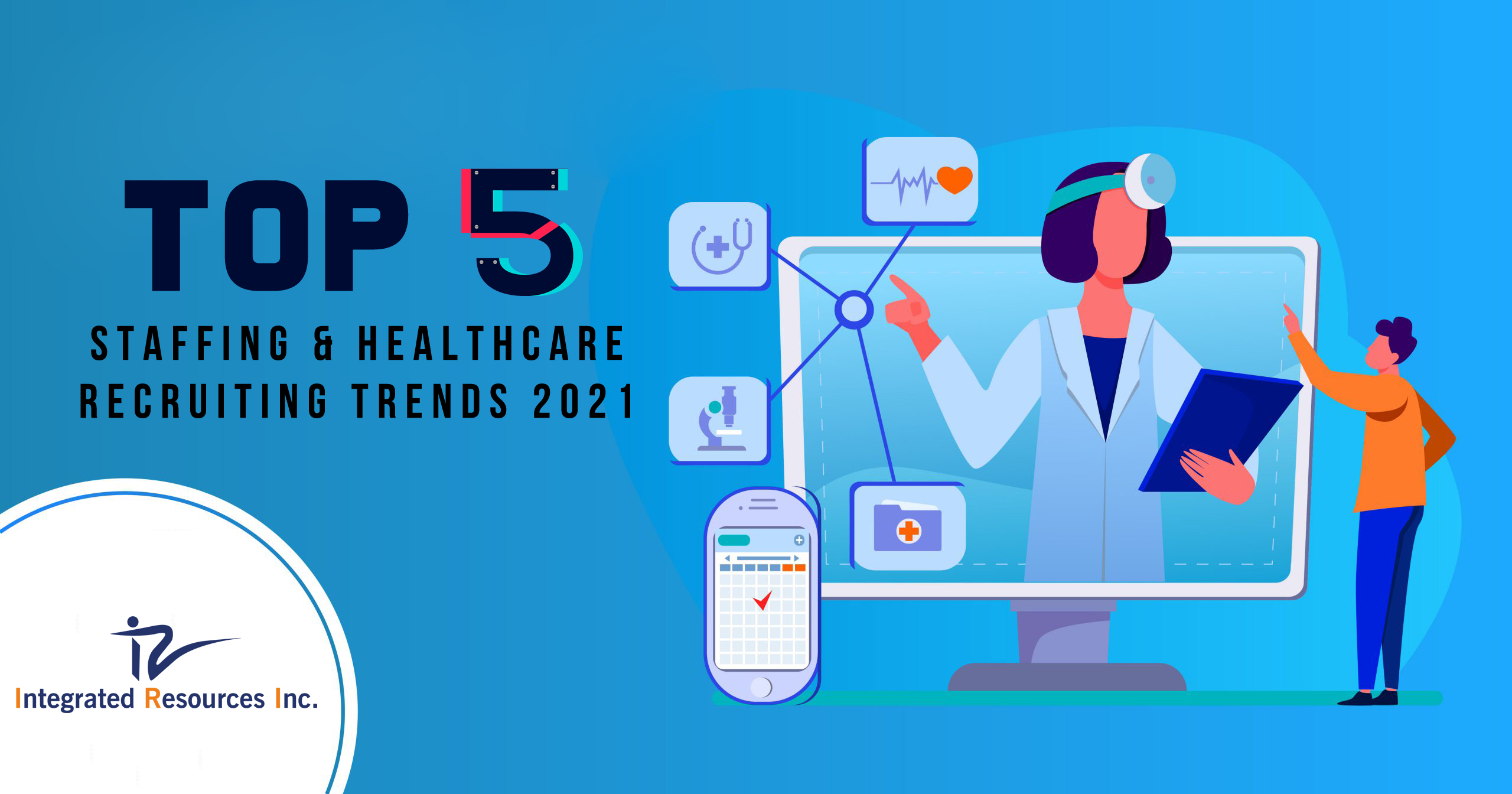 The last year was indeed an unbelievable time to be in the hiring or recruitment business. Massive job losses, organizations putting their openings on hold, terminations in the current organizations were seen almost across the United States of America. However, the scenario in the Healthcare Industry was dissimilar. There was bulk hiring especially for the position of Registered Nurses. There are a lot of speculations and predictions as to what 2021 has instore for the recruitment industry. Here we are with the top Healthcare and Staffing trends in 2021 that will govern the year.
Quality will win over Quantity
– There is nothing new in this adage and it holds true even today. No matter how we might love to think that the post-covid-19 era has started but there's still a level of uncertainty. Though companies might have decided to roll out openings and hire but the number of openings might be surprisingly low. Recruiters might be asked to hire one single person with maximum skill set. Therefore, the quality of candidates they source is bound to be a crucial factor for the success of staffing or recruitment firms.
Diversity and Inclusivity
– The world is fighting not only the global pandemic but also a global issue – racism. To combat the issue of racism, corporates have been playing a significant role by incorporating diversity and inclusivity hiring strategy. Many companies have taken this hiring strategy with utmost seriousness and molded their hiring strategies accordingly. Apart from companies, candidates too want to be a part of organizations that practice diversity and inclusivity hiring due to the huge benefit it has to offer (Read – https://bit.ly/3tOvDPi). Candidates think twice before they decide where to work or whether to accept an offer or not.
Change in Employee Benefits
– Gone are the days when employees only looked at the paycheck before joining a company or organization. After the aftermath created by the pandemic, more and more candidates are looking at medical benefits from their prospect company. Apart from remuneration, there are several benefits like tuition fees, time off, health insurance, mental health resources, and health club membership which candidates look for.
Virtual or Remote Profiles
– The pandemic has taught us that almost everything in this planet can be done virtually (using the internet). Employees are preferring the option to work remotely from their convenient location. The need to rent homes at expensive cities is no longer a reality as increasing number of companies are changing their mode of work to complete work-from-home setup. Staffing companies and their clients should keep this in mind.
Omnichannel Recruitment is the key
: There are innumerable numbers of platforms from where recruiters can source, interview, and recruit talent. The key is to identify which platform will be best for a particular position. This is where upskilling and reskilling of recruiters comes into play. Also, recruiters need to apply test, audio, and video mode to ensure the JD and other documents appear appealing to candidates.
These are the most common and happening trends that will reign 2021. Staffing agencies and recruiters should keep the above five points in mind.