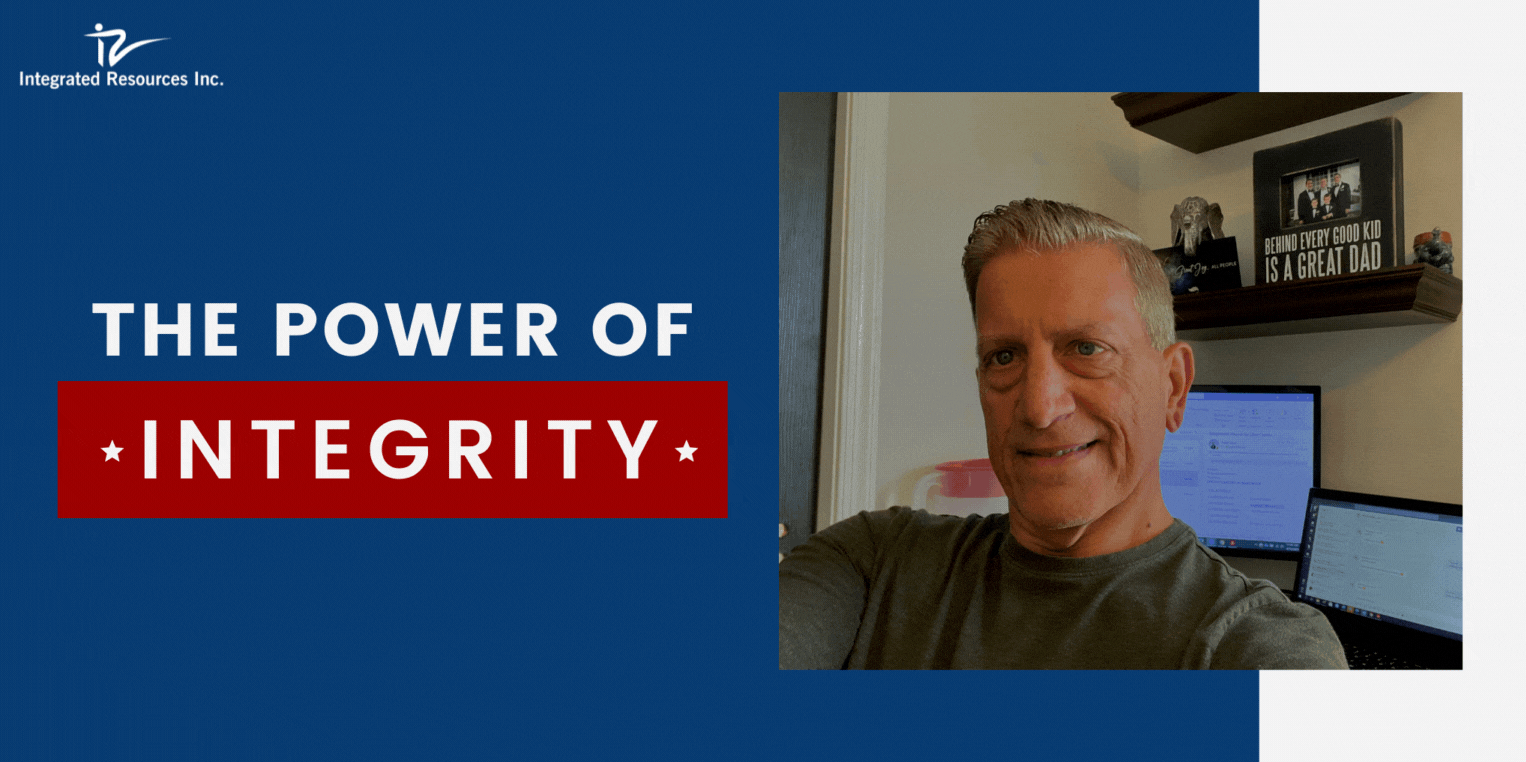 What is Integrity?
Integrity is the practice of being honest and showing a consistent and uncompromising adherence to strong moral and ethical principles and values.
Integrity embraced by an individual or an organization establishes the foundation of trust in all personal and business interactions. "Trust is like the air we breathe – when it's present, nobody really notices. When it's absent, everyone notices." – Warren Buffet
How Integrity leads to corporate (organization) success?
At IRI, Integrity is what we stand for first. Striving to ensure we take the extra leap, once and always, to abide by our values comes naturally.
Mr. Ralph, Sr. Vice President at IRI.
The success of an organization is directly proportional to how knowledgeable, hardworking, and perceptive their employees are. Employees prefer giving their 100% in an organization where they are trusted, valued, and respected.
One can foresee the growth of a company by the level of commitment it demonstrates. Therefore, an organization should do its diligence, carefully gauge its capabilities, and commit only what and when it can deliver, whether to stakeholders, clients, or employees.
Integrity is also about treating everyone equally and giving everyone the same attention. All clients deserve the same level of care. A low-volume client of today can become your most active and profitable account in years to come.
Mistakes are a part of human nature. Honest ownership of a mistake is perceived as truthful reaction and can offer a more comfortable learning opportunity.
How Integrity ensures personal (employee) success?
Integrity is having ethical and moral ideologies which are crucial traits that employers value and look for in employees.
The ability to maintain professional integrity in the workplace plays a pivotal influence on your overall personal efficiency, charm (read reputation), and performance (read output).
It takes practice, power of character, and self-awareness to build reputable professional integrity. However, a person of integrity is viewed as a trusted employee and an asset to the organization.
What are the best ways to emanate and instil a culture of Integrity at the workplace?
The first and foremost step is to communicate how imperative integrity is for the betterment and growth of the organization and its employees. Talk about the positive impact integrity has to the organization and its employees both on a professional and personal level.
Be it in team meetings, team lunches, compensation, or any other professional matter – treat employees equally. Employees tend to become disloyal or dishonest when they are not treated uniformly.
Transparency is the completing piece in the puzzle of integrity for businesses to flourish. Employees deserve to know what is happening in the company, the vision of the company, and which way the company is heading towards. It helps employees gain confidence in the company to stick around and contribute their best.
Employees feel motivated when they are engaged; periodic employee engagement activities are more of a necessity for organizations than an option. Engaged employees feel closer to the organization and are more likely to share in the organization's values.
Integrity is difficult to define and challenging to measure but extremely essential for an organization to sustain its position in the industry as a trusted partner and provide the best opportunity for growth and success.